Full auto plastic bottle blowing mold machine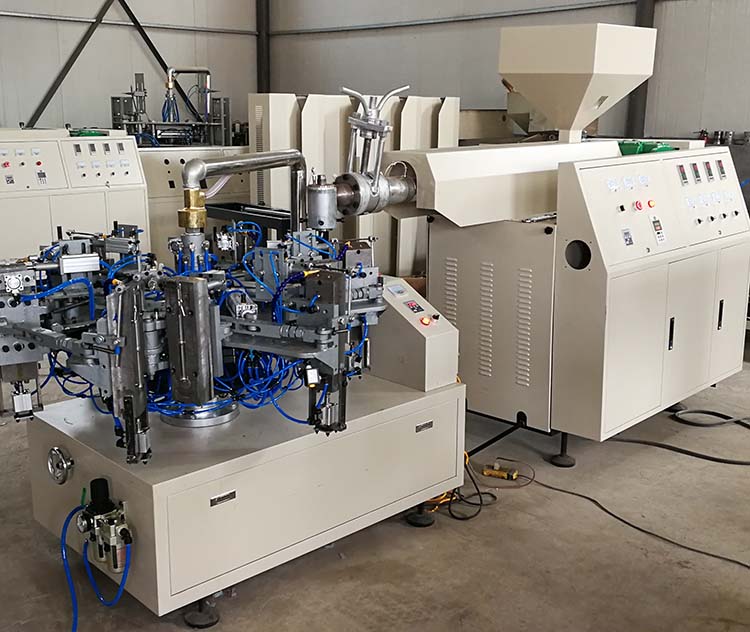 Full auto plastic bottle blowing mold machine
Release Time:2016-04-19 15:03
Clicks:
It is Full auto plastic bottle blowing molding machine,It is auto blowing and cuuting the the mouch and bottom.
Details
Full auto plastic bottle blowing molding machine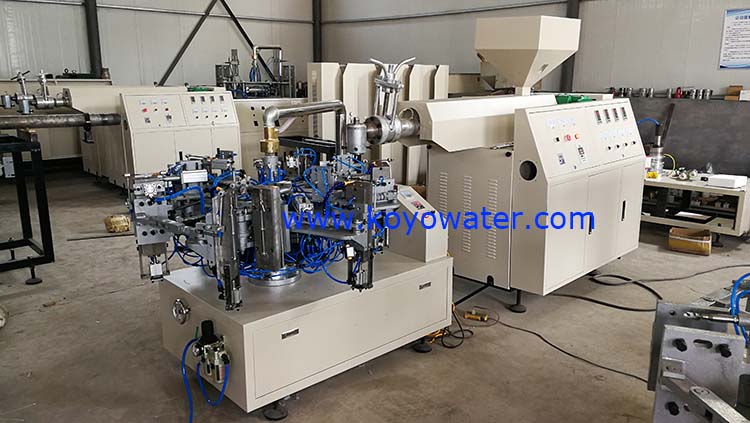 1. Introduction of SQ-6 ice tube blow molding machine:
This machine is mainly suitable for plastic package with being blown up from side, such as the plastic bottles for eye-drop, fruit juice, milk, medicine, cosmetic etc. The machine adopts screw extruding blow molding technology in its extruder. And it is adopted auto-control temperature and FM activator. The machine is combined with electro motion, pneumatic power and mechanism. The main character of this machine is its simplicity & stabilization of operation. It has been famous for its excellent performance, low maintenance ratio, less consumption of electricity & low noise. May match according to the correlation product this aircraft truncates the mouth equipment automatically.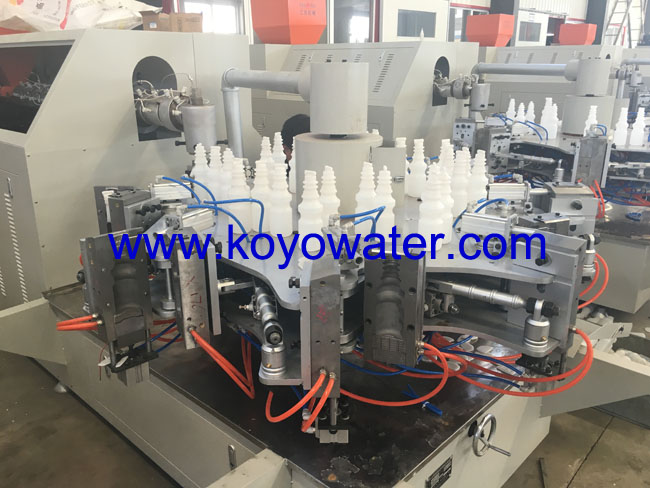 The products produced by this machine are as blow photo: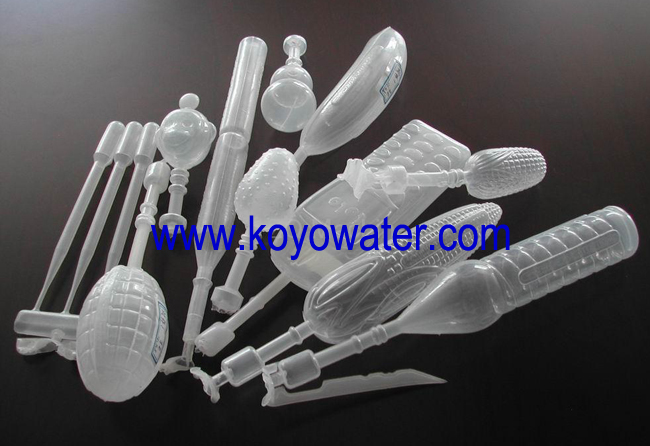 Ice Tube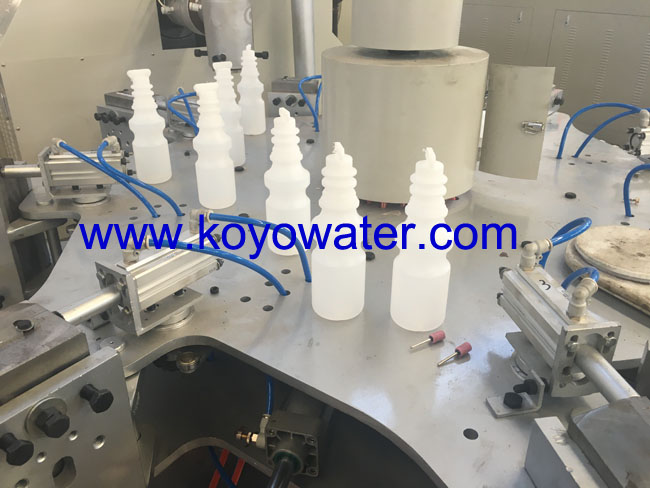 2, Specification:
Max. Bottle Containment: 1000ml
Productive capacity: 2500-3500PCS/hr
Allowed Mould width: 125mm
Allowed Mould Thickness: 118mm
Blowing Air pressure: 0.4-0.7Mpa
Rated Power: 12kw
Extruder Screw Diameter: 55mm
Plasticizing Capacity: 35KG/Hour
Size of Main Frame(L.W.H): 650*3100*1650mm
Weight: 1500kg
You may also be interested in the following product(s)
Contact Us
Company Name:

ANHUI KOYO BEVERAGE MACHINERY .CO.LTD

Address:

NO.669 WEST CHANGJIANG ROAD,HEFEI ANHUI CHINA

Mobile(Whattsapp):

+86-13856997681

Telephone:

+86(0551)-65692199

Email:

koyowater@gmail.com

Fax:

+86(0551)-65651988