40T/H Mineral Water Produce Line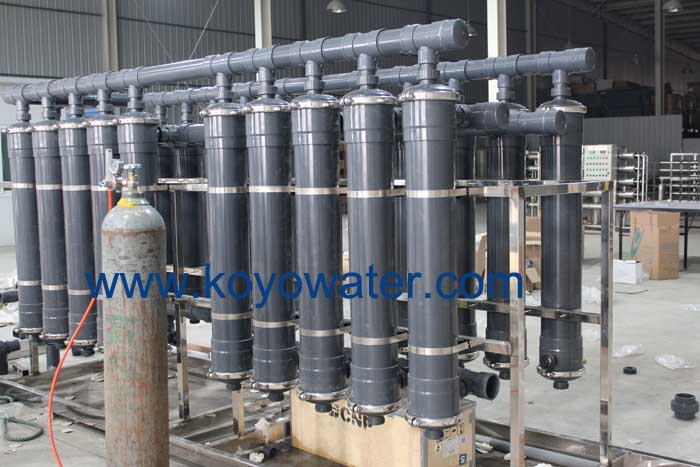 40T/H Mineral Water Produce Line
Release Time:2015-09-22 20:46
Clicks:
This Mineral water produce line is include the sand filter,carbon filter,precision filter,Ultrafiltration System and so on.
Details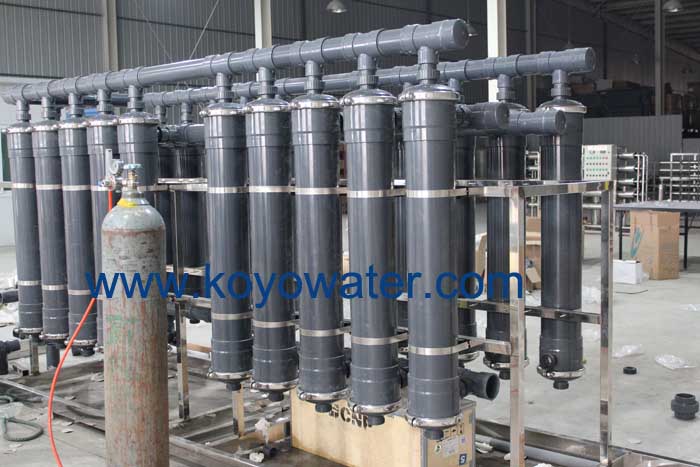 process: When the liquid mixture flow by membrane surface ,the impregnated and small molecules will permeate through membrane while big molecules left and its thickness of source solution will increase gradually (concentrated solution).Therefore,the separation ,condensation,purification of big molecule an d small molecule can be achieved

advantage:.It has great permeability,excellent bacterium removal capability.Dense filter layer of interior and exterior surface of hollow fiber membrane pipe can effectively remove various microorganism ,mutation causing mass,mote,colloid,bacterium and heat source .credible filtration performance:UF through hollow fiber is a dynamic process and the membrane is not easy to be blocked .The quality of the UF outlet water is in accordance with the standard of similar productions of USA and Japan.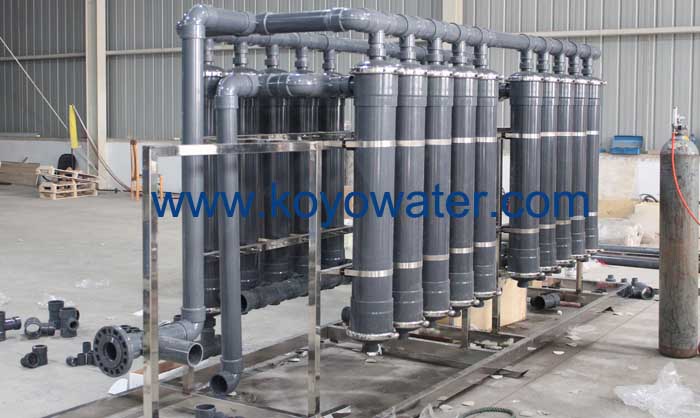 applications: The mineral water equipment researched by our company is also widely used in many mineral water plants industrial corporations ,schools and families.
Specifications
1) Good quality and stable output water
2) Fully automatic control procedures
3) Reduce the enviromental costs
You may also be interested in the following product(s)
Contact Us
Company Name:

ANHUI KOYO BEVERAGE MACHINERY .CO.LTD

Address:

NO.669 WEST CHANGJIANG ROAD,HEFEI ANHUI CHINA

Mobile(Whattsapp):

+86-13856997681

Telephone:

+86(0551)-65692199

Email:

koyowater@gmail.com

Fax:

+86(0551)-65651988