News
How to setup the water sachet water pouch factory in Africa
Release Time:2019-04-07 14:40
Clicks: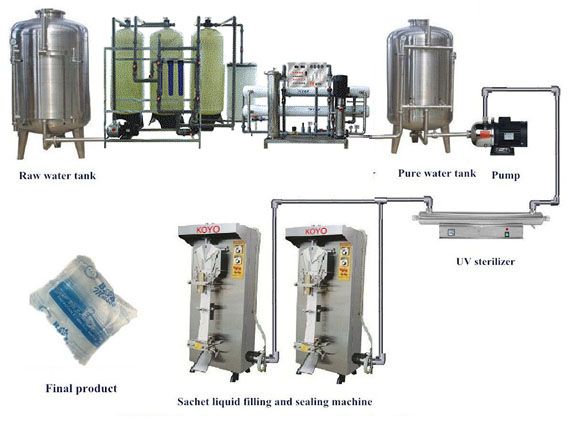 How to setup the water sachet water pouch factory in Africa? The best is setup the complete line,it include the pure water treatment with RO system,pure water tank,KOYO sachet water filling machine, UV sterilizer and so on.
For the sachet water producing line,the smallest produce capacity is 2000sachet/h,If need the bigger type,it can make ad your request.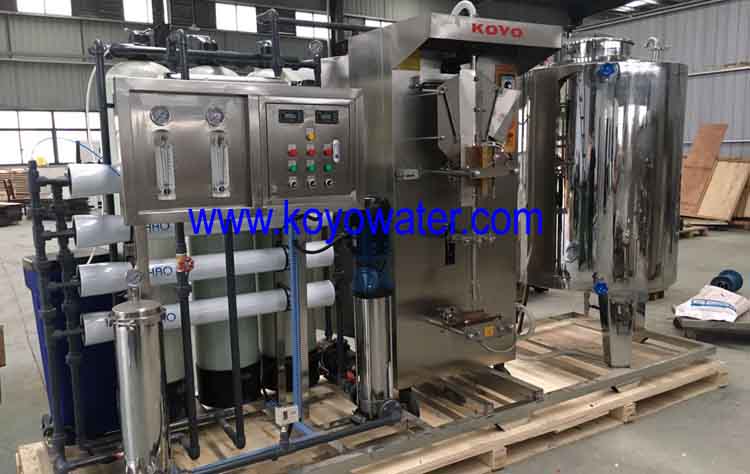 In above photo,it is complete line for 2000sachet.
In Africa market,many people only choose the KOYO sachet water filling machine,and buy the small PP filter with the KOYO sachet water machine,in fact,it is the simple line,samw as bellow photos.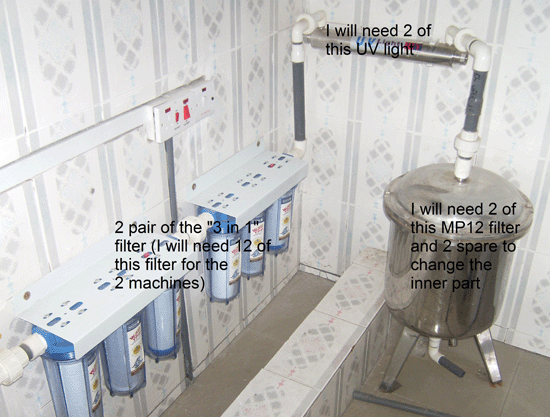 But you should note the small PP filter flowing. In the photo,have the small 3 in 1 filter,UV sterilizer,and MP12 filter.,the flowing is about 1000L/H,it is meaning one simple filter line only can work for one set KOYO sachet water filling machine. For one simple filter line work for two or three sets KOYO sachet water machine,the flowing do must not enough.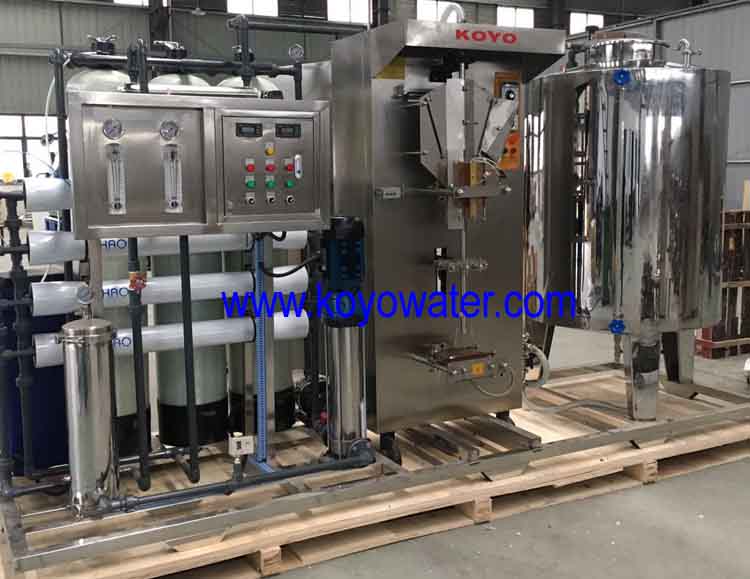 If the people not have enough money,you can choose the small capacity RO system and the plastic tank,but the RO system and the UV sterilizer do must to need.
Fo have another problem for setup water sachet factory or the question for the pure water treatment with RO system,all can directly send email to me.We can reply you ASAP.
You may also be interested in the following product(s)
Contact Us
Company Name:

ANHUI KOYO BEVERAGE MACHINERY .CO.LTD

Address(Whattsapp):

NO.669 WEST CHANGJIANG ROAD,HEFEI ANHUI CHINA

Mobile(Whattsapp):

+86-13856997681

Telephone:

+86(0551)-65692199

Email:

koyowater@gmail.com

Fax:

+86(0551)-65651988