News
New full auto filling machines for Japanese Tofu
Release Time:2022-10-09 10:17
Clicks: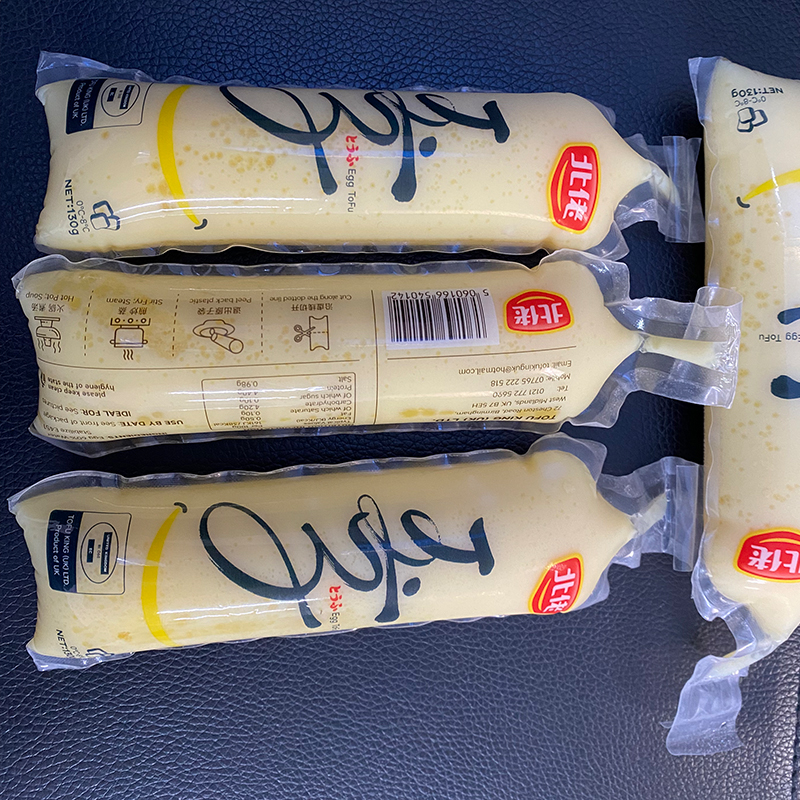 It is provided with dedicated computer-based controller and pneumatic device imported from abroad to complete constant filling, automatic sealing and pocket.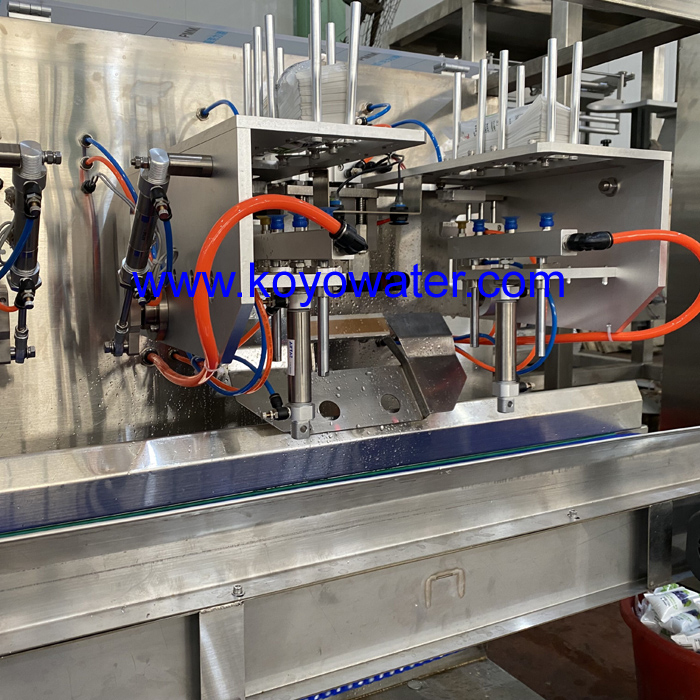 1.It used for various kinds of bag filling and sealing, for liquid package such as milk,soybean milk,yogurt,jelly,fruit juice,beverage,soy sauce,vinegar,wine, cooking oil,detergents,liquid chenical and semi-fluid etc. The machine's performance have gotten high reputation from our clients.
2.Touch screen.
3.PLC computer system.
4.Chinese and English display.
5.Automatic pneumatic component control.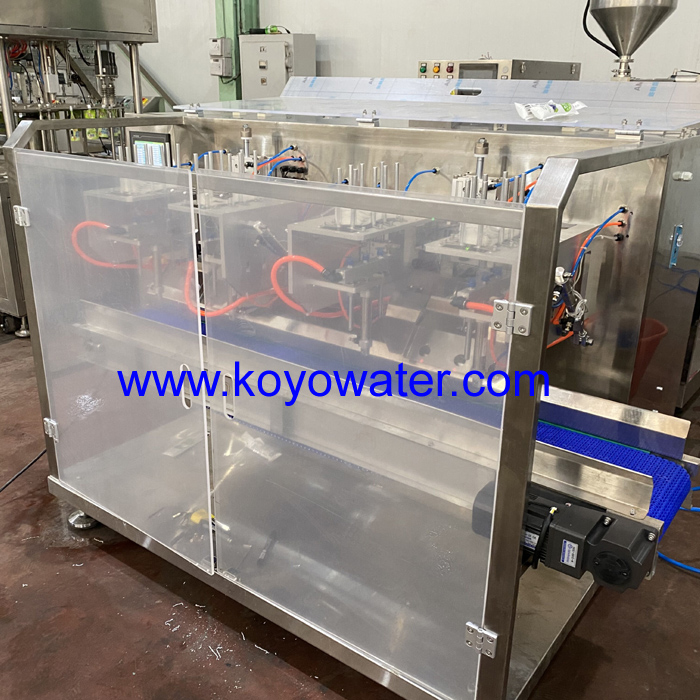 6.Push botton operation.through the button to change the number on the touch screen to adjust the measure, simple operation and accurate measurement.
7.Adopt a special pressure filling pump feed, eliminating the notes plug pump
feeding with low efficiency and big air consumption disadvantages.
8.For difficult to seal forming bag, except the conventional temperature control
system,we also add time adjustment system.
9.Machine run smoothly with low failure rate.
10.Easy to operate and maintenance.
11.Nozzles adopt special design, Ensure the sealing consistency.
Specifications:one worker operate(four nozzles):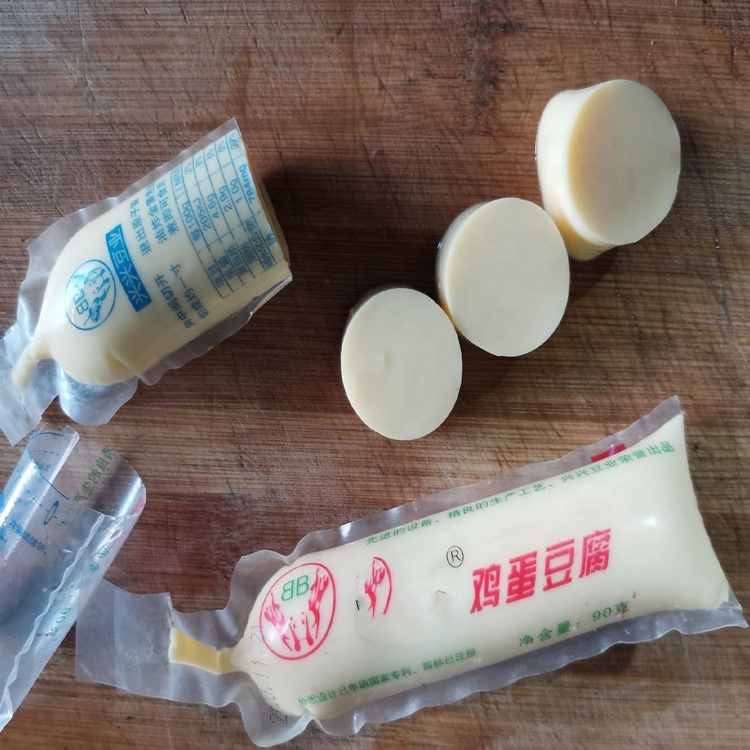 power: 1.6KW
speed: 2300-2500pouch/hour
air pressure pressure: 1.25-1.5m3/min, 0.6-0.8Mpa
capacity: 50-1000ml/pouch(Can be adjusted)
voltage: 220V 50HZ
machine size: 1300×950×1550mm
Weight: 650KG
You may also be interested in the following product(s)
Contact Us
Company Name:

ANHUI KOYO BEVERAGE MACHINERY .CO.LTD

Address(Whattsapp):

NO.669 WEST CHANGJIANG ROAD,HEFEI ANHUI CHINA

Mobile(Whattsapp):

+86-13856997681

Telephone:

+86(0551)-65692199

Email:

koyowater@gmail.com

Fax:

+86(0551)-65651988